You've heard of social proof, right?
Of course you have.
When people see that you already have a big follower count, then they'll be more inclined to follow you.
I'm going to show you three rock solid methods to gain your first followers fast.
Do these now.
(and have social proof by tonight)
Don't reinvent the wheel
Tried and tested methods exist for gaining followers on twitter.
Millions of people have tackled this challenge already.
Download this infographic and use it as a cheat-sheet.
It lists 75 of the most common ways to grow your followers.
Set yourself a 1 month challenge to use one new method from the list each day.
Ask your friends & family to follow you
Ground-breaking, isn't it?
But I'm amazed at how many people don't do this.
They may not be your target audience, but they will be your most engaged followers.
This means more likes.
(Are you related to the Kardashians? Then you're done)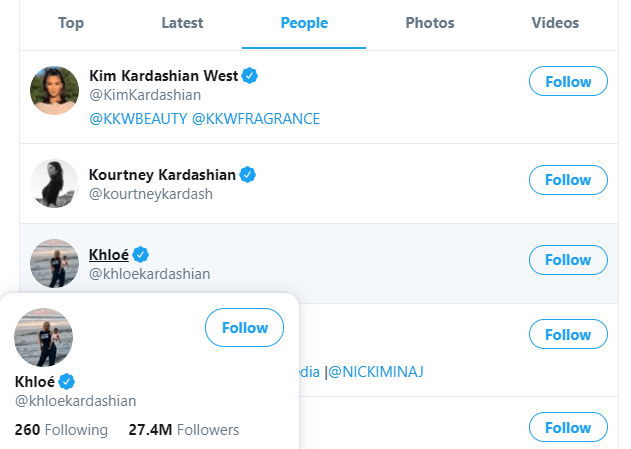 Leverage Facebook, Instagram, Snapchat, LinkedIn
You only use twitter? …Of course you don't.
Ask your friends on other social networks to follow you on twitter. Tell them you want to follow them back.
Some will.
Be creative – attach a photo of your twitter profile and post it with a sad face.
There are a lot of fish out there.
Check out these monthly users in the US for March 2019.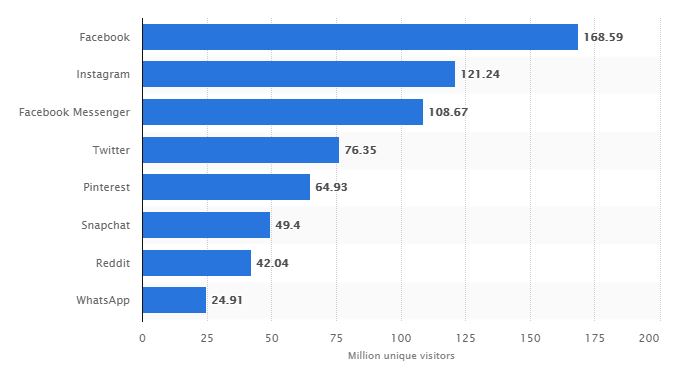 Get some (almost) free exposure
There are places where you can feature your twitter account.
Think display advertising.
(This is what we do)
This will usually cost money, but some websites offer free services or cheap trials.
Here at CyberHost you can sign up for free. We also offer a one-week featured trial for $1.
Sign up now.. Run it for a week.. Cancel..
(I don't care, I know you may come back later for more)
But remember, featured advertising is broad based. Country level is as targeted as it gets.
Blog about your twitter account
If you have a blog audience, convert them on twitter.
It doesn't even have to be a blog, any kind of online presence can be leveraged immediately.
Just telling your audience about your twitter account will likely attract some follows.
You can take it a step further and offer incentives, run contests, etc.
Incorporate this into all your blog content.
Include your twitter username in a guest post
Know anyone with a popular blog?
Ask them if you can write a guest post for them, and include you twitter handle in the content.
Don't know anyone with a blog?
No problem, just search google for your interest +"guest post" and start reaching out to people.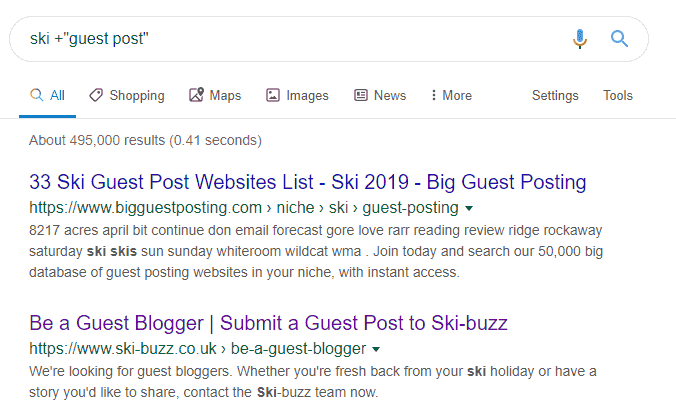 CHAPTER 2:
How To Get Twitter Followers Organically (By Tweeting)
Some of the biggest influencers on twitter get all their new followers from tweeting.
They don't spend any time on promotion.
They pull in follower after follower, tweet after tweet.
And their tweets rock.
Let me show you some of their tricks.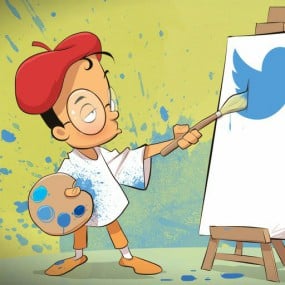 A quick warning about spamming
There's a fine line between active tweeting and spamming.
Make sure you know where that line is and don't cross it.
If you do spam then people will unfollow you, and you may also end up in twitter jail.
When tagging people make sure they'll find their inclusion valuable in some way.
Take pride in your brand, and your audience will love you.
Make time for tweeting every day
Discipline grasshopper.
You need to be tweeting and retweeting most days if you want to rock your social media.
Every tweet is an opportunity for visibility.
If you're too busy, then hit a few retweets while eating breakfast.
Retweet incredible stuff
Don't go overboard.
Just pick a handful of great tweets each day and retweet them to your followers.
Think funny, ironic, insightful content.
You'll know it when you see it.. 😂
Tweet many times daily (but not all at once)
I unfollowed someone recently when they filled my timeline with 30 tweets in 5 minutes.
Schedule your tweets out over the whole day.
Or at least batch them a few times a day.
Optimise and schedule your tweet times
Find out which times of the day are best for your audience.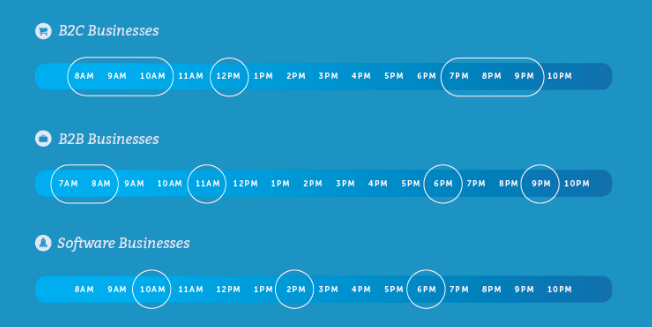 Even though timelines are now algorithmic, it's still important.
There are loads of free tools to do this.
You can even do this on twitter business now.
Build this into your content marketing strategy if you have one.
Ask lots of questions
When someone answers your question their followers will see your tweet.
It's one of the simplest ways to reach new potential followers.

Some questions do go viral, but I wouldn't bank on that happening.
Do twitter polls
I don't know about you, but I can't resist clicking these things.
It's easy engagement.
The only drawback is that these are not visible beyond your own followers.
They need a reply, retweet, or like for them to reach new people.
But here is a trick to amplify them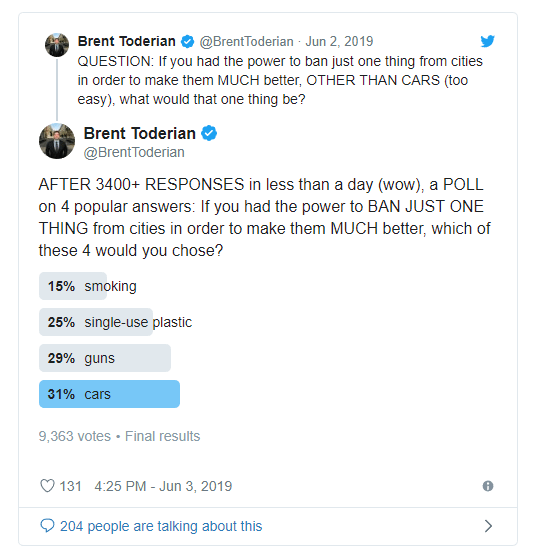 Send tweets with the right hashtags
If your tweet is about social media marketing then add a #smm hashtag to it.
If it's about Fortnite, add a #fortnight hashtag.
If you use hashtags then your tweets will show up in hashtag searches.
Remember to put them in your twitter bio too.
Tweet funny, interesting, or controversial stuff
Here's the deal.
Unless your followers interact with your tweets, their followers won't see it.
They have to engage with it for it to be visible to new potential followers.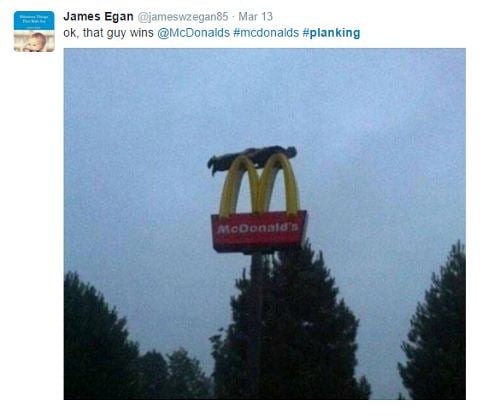 Tweeting about your day is not going to cut it.
Put something out there that elicits an emotional response.
Any emotion.
But know that if you go too risky you may drive your audience off.
Tag brands or users you've written about
This works best if you already asked them if you can include their content.
Then when you tweet about your latest masterpiece, tag them to thank them for their info.
You may get a retweet, which could lead to some secondary follows.
Pin a good tweet to the top of your timeline
Take a recent tweet that received a lot of engagement and pin it.
This ads a bit more social proof to your timeline.
It also gives others a taste of what they'll get if they follow you.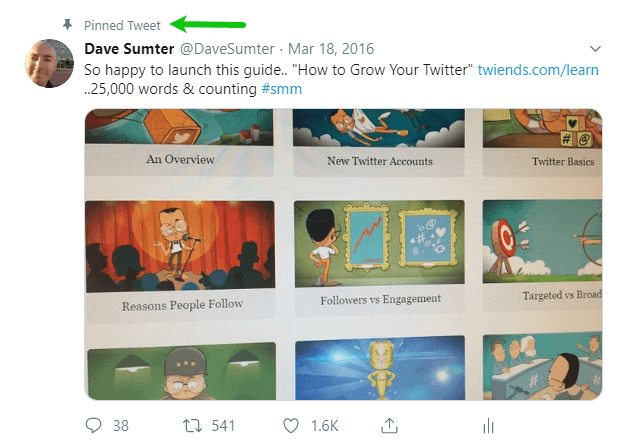 Tell stories with tweet threads
Threads are what the pro's use to gain organic followers.
Done right they can get huge engagement.
You should try create a good thread at least once a week, if not more often.
But focus on quality over quantity (information and entertainment value).
See this awesome thread about railroad tracks (pity it might not be true).
Check out those retweets and likes!
Quote tweets to start discussions
If you reply to someone then only they will see that reply by default.
Quote tweet your reply to them instead to bring your followers in on the action.
It increases the reach of your tweet.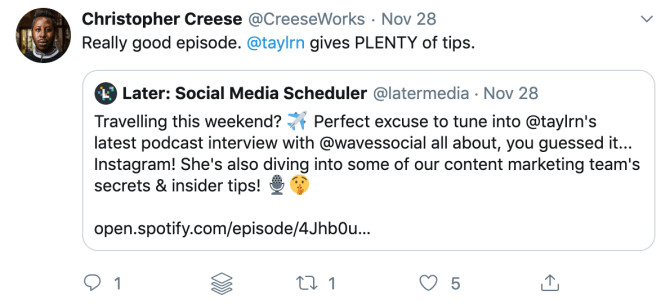 Remember to .@mention the original sender if you are including them.
Engage with brands
Pro tip, brands employ people to reply to your tweets.
Imagine that, you're trying to get more likes and engagement…
… and there are people out there just waiting to oblige.
So tweet something profound to them, and you may just get a retweet.CHAPTER 3:
How To Get Twitter Followers Free (Events)
What if I told you that you can easily get followers without having to pay for promotion?
Hundreds of followers…
Maybe even thousands…
Organically.
These methods require energy (and practice), but deliver great long-term results.
They are all about compelling others to follow you.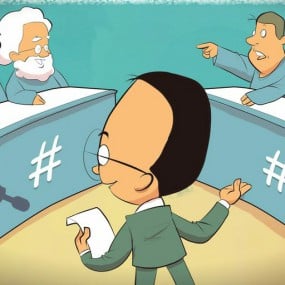 Run a social media contest
These are SO easy to do. All you need is a prize.
Figure out what type of contest you want to run and put some energy into planning it.
You may also want to put some budget into promoting it with twitter ads.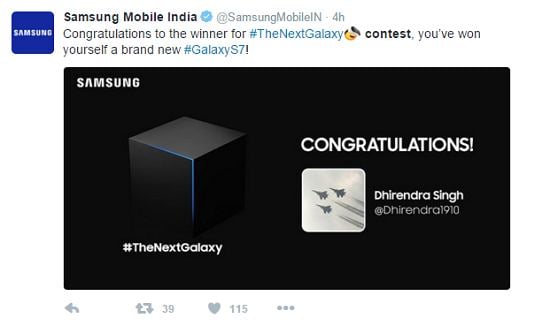 Some people will unfollow when it's over, but many will stick around.
(100% conversion rates don't exist, so never let a bit of follower loss put you off)
You can do this for likes too.
Live-tweet an event
Want to play reporter for a few hours?
Pick an event and live tweet about what's happening.
This could be a conference, a speech, a sports game, a PR event, anything.
The more exclusive your access, the better.
The more people want to know about it, the better.
Some people will follow you to get the tweets.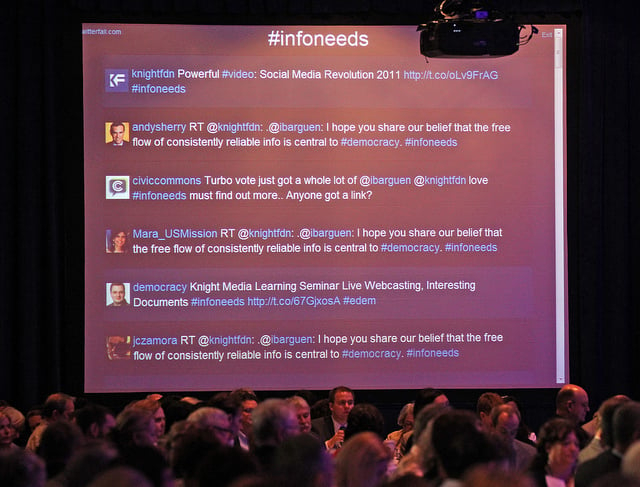 Remember to use hashtags.
(Otherwise it's not an event, it's just you rambling)
Be careful though, as the tweets may annoy some of your existing followers.
Do a twitter chat
These take the form of Q&A's, interviews, debates, panels, or creative polls.
You will need to pick a willing victim and host the chat with them.
(Unless you are famous, and someone wants to interview you?)
Try and find someone to chat with who has loads of followers.
(Then win them over with your skills)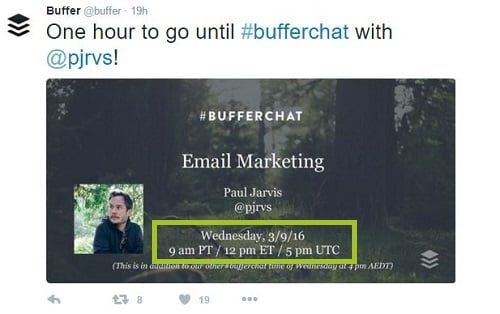 Host a tweetup
Think meetup.
Create a fun meeting for people with similar interests.
You don't need a compelling reason to meet, but if you can find one all the better.
Interested in sports? Do it at a game and get a player to come and meet the group.
(Promise them they'll get some new followers – it's a win-win strategy)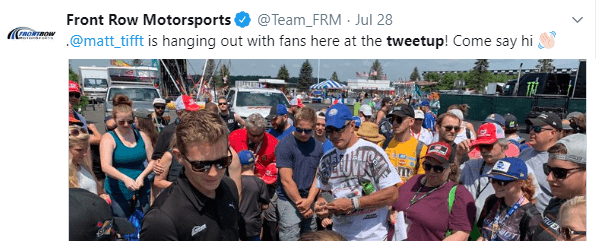 Please, no more coffee shops and cake… yawn
(unless that's your thing of course)
Join a local networking event
Meeting actual real people…? shudder
…but this is how we used to do it before social media.
Find a group in your niche that meets up.
Go to the meetings, exchange twitter @handles, and follow up online.
Once they've seen how charming you are in real life, they will follow you guaranteed.
Do support via twitter
Guess how many airline twitter accounts I follow?
People will follow you if they need your help.
So offer world-class business support via twitter.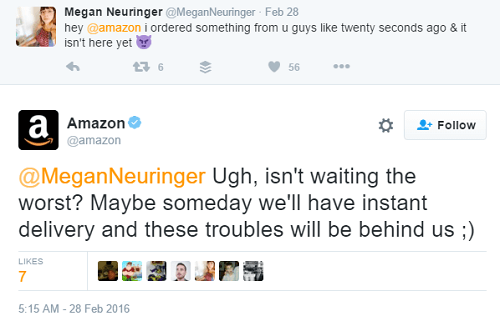 Be responsive and helpful, and don't sweat it when users are rude.
Haters gonna hate.
Win them over with your kindness.CHAPTER 4:
Don't Buy Twitter Followers (Bad)
You would never buy fake followers… would you?
But can you tell the difference between real and fake?
Twitter can.
1000 followers for $5… Fake.
I want to be clear, don't use these methods to get twitter followers.
They don't work, and they are against twitter's rules.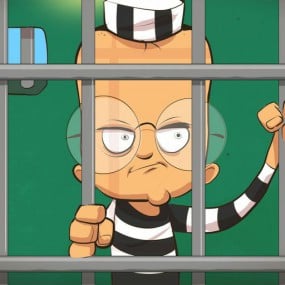 Why am I telling you this?
If this is so bad, why is it in the guide?
This is why.
The truth is that 'buy twitter followers' is still the #1 search for growth.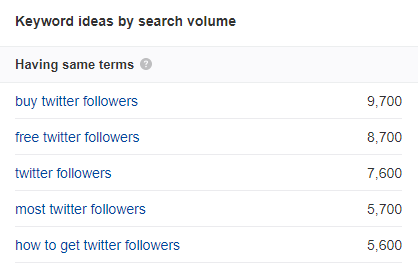 So feel I have a duty to tell you that…
…twitter will remove every fake follower you buy.
It doesn't work. It's a terrible strategy.
But the problem is bigger. You may get tricked into buying followers.
Take a look.
If you search for 'free twitter followers' you will get this:
The very first result is a website selling fake twitter followers.
The rest are spam follower sites.
(Thanks google)
* don't do this *
Buying twitter followers (fake bots)
How do you spot a site selling fake followers?
They tell you two things… a quantity and a price.
Any site offering to sell you a certain number of followers for a fixed price is fake.
No exceptions.
They will tell you that the followers are real… they are not
They will tell you that the followers are high quality… they are not
They will offer you a guarantee to replace lost followers… they can't
And they won't need your twitter password…
…because bots don't need it to follow you.
You will lose money.
Twitter will remove every fake follower.
* don't do this *
Buying twitter followers (with password)
Some websites will say that they can increase your followers if you give them your password.
Please don't.
They will use follow-baiting and mass churning to lure followers.
(They follow 100 people, wait for some to follow back, then unfollow them all)
Twitter is wise to this strategy.
Your twitter account will be suspended.
Once they have your password they may also DM spam your followers with malware links.
* don't do this *
Follow-baiting and churning
This is one of the oldest tricks in the book, and twitter will now suspend you if you do it.
So don't do it.
It used to work like this…
You auto followed 1000 people a day, and in 5 day's time you unfollowed them all.
In that time some of them would have followed you back.
This guy followed and unfollowed around 20m people.

Now he's suspended. Time well spent…
* don't do this *
Buying followers on Fiverr
Five bucks, what could possibly go wrong…?
These services are the same as above. They are either adding fake followers or follow-baiting.
They are not doing organic twitter promotion.
Stay clear.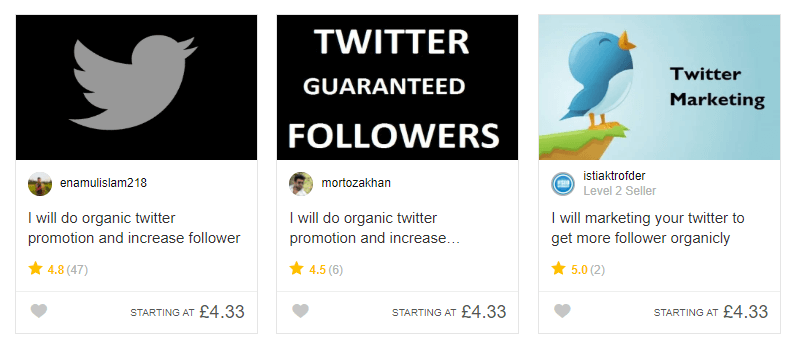 CHAPTER 5:
How To Promote Your Twitter (Paid)
Advertising is expensive.
Trust me, I know – I've spent millions on it over the years.
What if I told you that you can promote your twitter account for as little as $1..?
Seriously.
You can run a campaign for as little as that, and you WILL see results too.
I'm talking real promotion, not buying fake followers.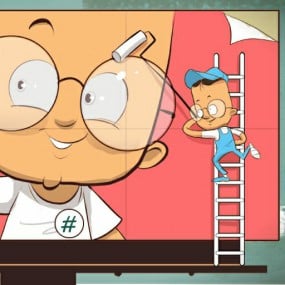 Do targeted promotion with Twitter Ads
Twitter Ads is the only way to target a niche.
Think about it.
You can reach every twitter user on the planet – it's only a matter of how much you want to spend.
So create a twitter ads account and start a followers campaign.
(It may take a few weeks for them to approve your account)

It can get a pricey…
…so start small and always use keyword and hashtag targeting.
Feature your twitter profile on websites
Ok, I'm biased.
But I've been doing this 10 years, and it works.
Feature yourself on a website like twiends if you want to grow broad and fast.
You can list yourself in a few seconds and there's a (almost free) trial. No strings attached.
I must say again, this is broad non-targeted promotion.
If you only want followers that are into extreme ironing, then I'm afraid twiends can't help you.
Get influencers to recommend a follow
They don't need to be famous.
They just need to be influential.

You may need to prove yourself to them first.
But if someone is singing your praises already, ask them for a shoutout to their followers.
So why is this a paid strategy?
Well, you can pay influencers for shoutouts too (AKA sponsored tweets).CHAPTER 6:
Become An Expert on Twitter (Guru)
Do you want your followers to hang on your every tweet?
Then they need to recognise you as an expert.
You can't fake this.
You actually need to be knowledgeable.
You need to be authentic.
Build it and they will come…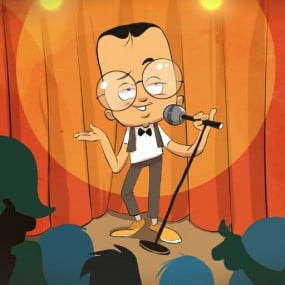 Leverage your real-world expertise
What's inside your head?
What do you know that most people do not?
Have you spent 10 years learning about your field?
Have you written a book?
Do you publish great content?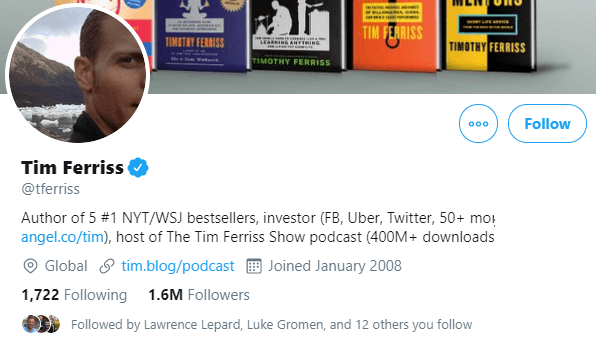 Can you help others just starting out? Can you become their mentor on twitter?
Offer your knowledge freely, be sincere, and they will follow you.
Engage with other guru's in your field
Met anyone interesting lately?
Find out who your peers are and strike up a conversation on twitter.
Discuss and challenge their ideas.
Give them some publicity and they are likely to do the same in turn.
You will gain some of each other's followers.
Think of it as follower osmosis.
Curate great content that is relevant
If you are an expert then you probably consume a lot of content yourself.
Share the best content you come across with your audience.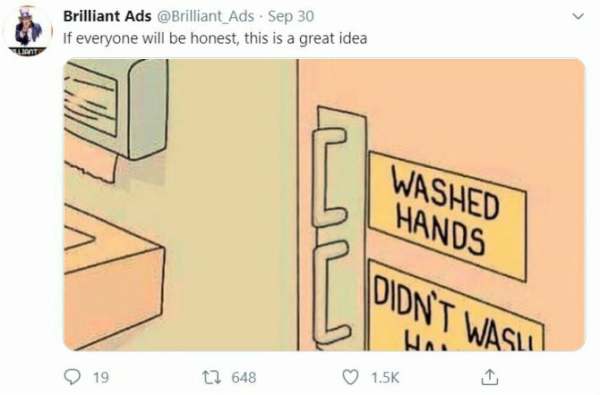 Links to articles, videos, photo's – it's all fair game.
Remember quality over quantity.
Know which hashtags your target audience use
It pays to do a little research.
Find out which hashtags your niche is using.
The easiest way to do this is to start typing some hashtags into the twitter search bar.
A drop-down will appear with suggested hashtags that are popular.

Use these hashtags appropriately and new people may stumble across your tweets.
Do a webinar and take questions on twitter
Don't take questions on another social media platform.
Take them on twitter instead.
Direct your audience to post questions to your @username.
Chances are they'll follow you if they are not already following.

Tip: Get them to put your @username at the end of the question and their followers will see their tweet too.
Engage with influencers in your niche
Who are the top 10 twitter users in your niche?
You need to start engaging with them.
Do a quick people search on twitter and you'll find those with the most followers.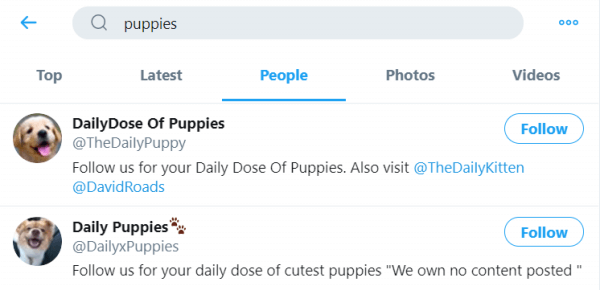 Start small by following and quote retweeting their content.
Then move on to asking questions, answering their questions, and general banter.
Finally, move on to doing joint activities and events with them.
Follow-wall something valuable
You got it.
They want it.
They have to follow you to get it.
Pretty simple strategy, how you do it is up to you.

The resource could be an ebook, exclusive access to something online, anything.
You can even tell people that they have to follow you so that you can DM them a link to it.
Start a friendly feud on twitter
Everyone likes a bit of banter.
But no one likes a troll… or do they?
Find someone that you get on with (but disagree with sometimes).
Start a friendly feud with them about stuff.
Make a public bet about something. Win or lose graciously. Keep it friendly.
If presidents can do it… just saying…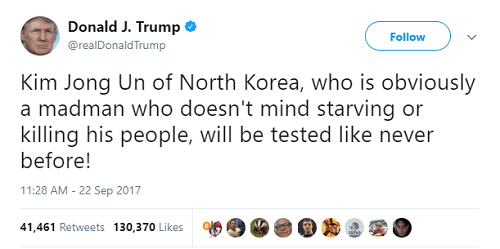 Create popular twitter moments
Enter the zeitgeist.
Take an emerging topic or idea and create a twitter moment for it.
This can help you position yourself as an expert curator.
Do a good enough job here and people will follow you for more.CHAPTER 7:
How To Get More Twitter Followers (Occasional Stuff)
I've saved some of my best tricks till last.
These methods are quick and easy hacks you can do occasionally.
You won't do these every day.
You may only do them once.
But they all add up.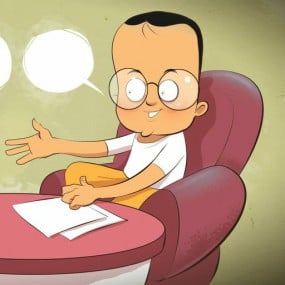 Reach out to people on twitter
If you want a specific person on twitter to follow you…
…then build familiarity with them.
This is part art, part science.
Interact with them, be complimentary, be helpful…
Be sincere.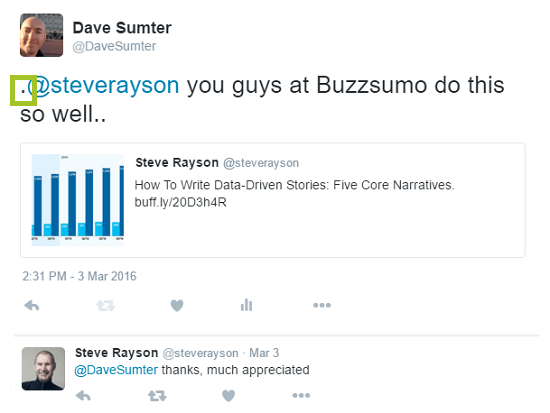 If you do this right then most people will follow you back.
Don't do this: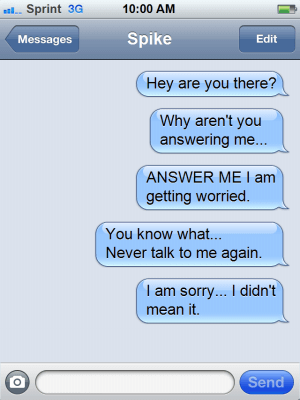 Do this directly on twitter or use a tool like sprout social.
Add twitter to your website
Your website is awesome, right?
So let people follow your twitter account with a single click while they are visiting.
You can embed follow buttons, tweets, timelines, or anything.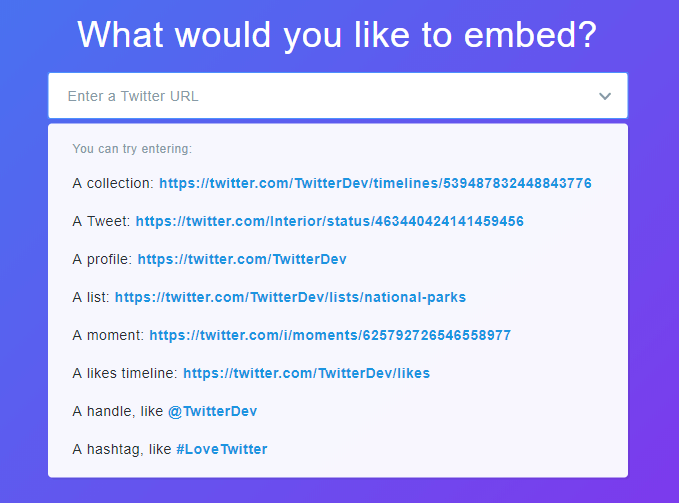 Add a follow button that's visible on every page.
And sprinkle tweets and tweet buttons throughout your posts.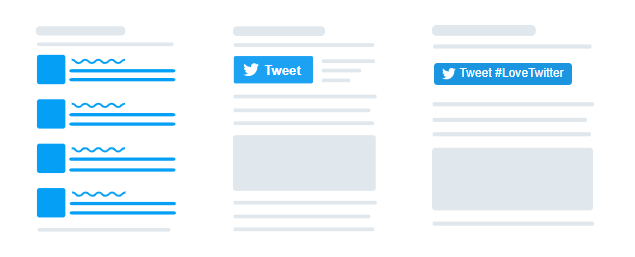 Do a #FF #FollowFriday
I'll be honest, I don't like these.
But they do work, so you should do them occasionally.
Just tweet out a list of your favorite follows on a Friday.
Chances are they'll retweet you, and some will repay the favor in future.

Repost some of your tweets on another social network
Don't use automation to do this – it becomes spammy very quickly.
Pick some of your best tweets and post them on another network.
You can even post someone else's tweets, but don't be deceptive.
Remember to add a link to your @handle.
Some of your existing connections will follow you.
Find a way to get verified
Ahh, the holy grail.
Behold, the blue checkmark!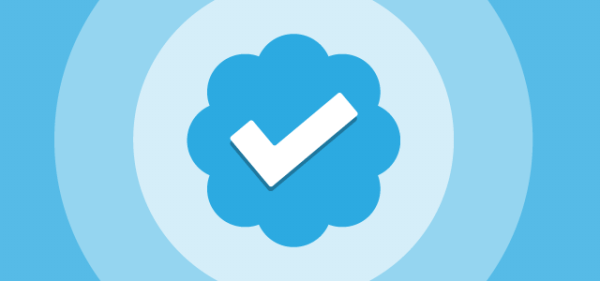 Legend has it that this checkmark can get you into the finest restaurants in Paris.
Jokes aside, it does provide a lot of social proof.
But there is no official way to get it.CHAPTER 8:
Get The Basics Right (Profile Setup)
You need to present your best self to others…
…so make your twitter profile as appealing as possible.
Make it eye catching.
Remove any doubt.
Make it clean, trustworthy, and oh-so interesting!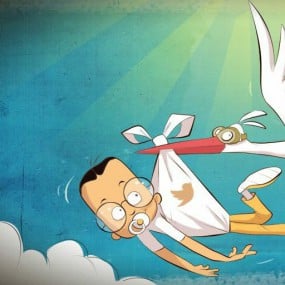 Use an eye-catching profile photo
We are visual creatures.
Your photo will influence new potential followers.
Some may not even read your tweets before considering a follow.
But they will see your photo, so make it interesting.

Social media marketing 101.
Check out these tips.
Make your @username easy to type
Sounds obvious, doesn't it @interestingperson589823?
Keep your username short and sweet.
Avoid numbers and special characters – you may have to give it out over audio.
Pack your bio with interesting and useful info
Does your bio make others want to find out more about you?
Or does it put them to sleep?
Tell people what you're about, and try put in a unique twist.
Try work in some subtle humor.
Remember to use keywords and hashtags so that you show up in searches.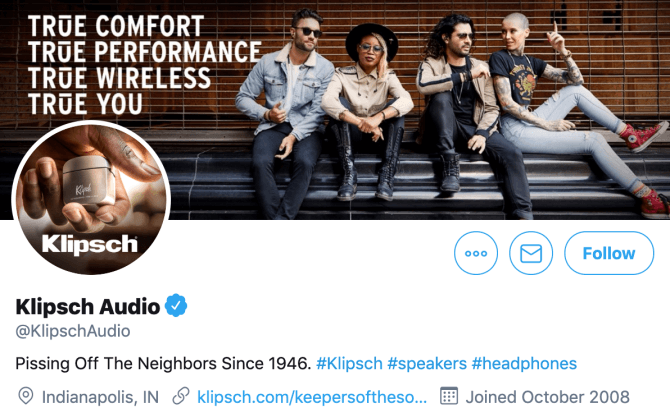 No cursing or bad words in any part of your profile
Ok, so you may be able to get away with this sometimes…
…but for 99% of us this is a big no-no.
You'll only exclude some potential new followers.
So find a clean way to get your edginess across instead.
Add a location to your profile
Ok, so don't pinpoint your address, but give some idea of where you spend most of your time.
Believe it or not, people want to know, and it helps build trust.
Avoid being cute, you aren't located 'worldwide', 'global', or 'on the internet'.
If you spend a lot of time on 3 cities then list them.
You jet-setter..
Add a great cover photo to your profile
If your profile photo is your first impression, then your cover photo is the second.
It's the main visual element people will see if they click through to your profile.
Make it interesting.
If you do can something custom, even better…